Visit Eternus - Medieval Fantasy RPG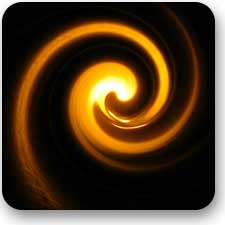 The guard takes the medallion and starts to cast a spell.
Your sword glows with bright golden light and then golden tendrils of light swirl around and bind it together to the sheath forming a magical bond of golden light. This is the first time you have seen magic up close and you stand transfixed for a moment. The guard seems to notice and says "You should check out the magic shop if you think that this is impressive."
"Welcome to Chapel en le Frith. Please step through the gate and good travels to you young sir.
Choose one Response:
1)
"One quick question. What is this place anyway?"
2)
"Ok. Nice bonding with you!" You enter the courtyard area.
3)
"One quick comment. That caravan driver has an attitude. I don't think he likes adventurers."
4)
"One quick question. Where can an adventurer find some trouble around here?"
5) "
Sure thing. I'll see you around." You enter the courtyard area.
6) "
Yes Sir. Thank you so much for your help." You bow and then enter the courtyard area.
NEW FROM ETERNUS
New Store
: Check out the 600+ unique new magical items at our new store that were just released for playtest.
New Class Powers
: Find a bunch of new class powers to choose from. Every class has been expanded.
See Quick Start Guide
: With new powers and items there has never been a better time to play.
CAMPAIGNS
Eternus is very excited to announce that we will be releasing three new Campaigns in the next few months. They will all be free to playtest for members of our site. Keep an eye out for new info and other releases.
See Quick Start Guide
: Eternus is designed to be easy to play for the beginner while offering the expert RPG player the feel of real combat. Don't take our word, get in on the fun!
PHILOSOPHY
Our philosophy is that the rules should add to the fun or get out of the way. Our system encourages you to be creative. It doesn't try to diminish your natural ability to role-play, it enhances it. Opportunities to advance your character and gain an edge on your opponents abound in our system, take advantage of them when you can.
See Tactics
If you have a hard time getting into character many elements of the system will lay a path of choices before you and encourages you to get in tune with your character naturally. See Characters