The Lands of Eternus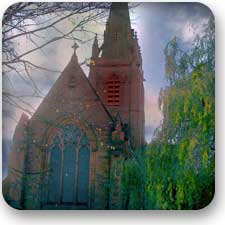 Eternus: The Kingdom of Eternus is waiting, are you ready? In the wilds outside of the townships and cities of Eternus the lands are filled with dark and unexplored places populated by dangerous creatures, massive dungeons, ancient ruins, treacherous terrain and countless adventures complete with rich treasures to be recovered. Inside the civilized areas there is everything from small hamlets to massive cities. They are filled with peoples of many races and types, unique shops and markets, special cultural events, secrets to be discovered, and a living breathing world of intrests and delights to distract you when you are resting from your adventures. | Visit Eternus | Quick Guide to the Kingdom of Eternus
The Five Kingdoms of Eternus: Eternus is made up of five kingdoms and one lawless area known as the Longrest. | Alba | Hibernia | Dragonlands | Southern Kingdoms | Northern Kingdoms | Longrest|

Maps: Eternus comes with many unique maps including world maps, lands, dungeons, and many other special maps.

History: Eternus is an ancient world with a rich history and many past secrets to be discovered.

Provinces: This is a list of provences of Eternus with links that provide more information on the lands.

Nearby Kingdoms: Eternus is only one of Seven Isles that are located in the immediate area.

Political Divisions: Eternus is rife with political division particularly between the Northlands and the Southlands who both insist the other is run by the evil and ever-hidden Modred.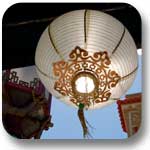 Tree Seeds: The collection and import of tree seeds to cultivate lumber and other needed items by the two Kingdoms has caused the price of these seeds to go through the roof. In fact some larger purchases in the kingdoms are sometimes made with tree seeds.

Regions of Eternus:
East Anglia: Bedfordshire, Cambridgeshire, Northamptonshire, Norfolk & Suffolk.
Hwicce: Berkshire, Buckinghamshire, Gloucestershire, W. Hertfordshire, north Middlesex, Oxfordshire, Warwickshire, west Midlands & Worcestershire.
Essex: Essex, east Hertfordshire, London & northwest Surrey.
Mercia: Derbyshire, east Lancashire, Leicestershire, Nottinghamshire & Staffordshire.
Northumbria - Cumbria, west Lancashire, Liverpool, Northumberland & Isle of Man.
Magonsaetan - Cheshire, Wirral, Hereford, Monmouth, Shropshire and Wales.
Kent: Kent & east Surrey
Lindsey Co.: Durham, Lincolnshire, North, East, West Yorkshire.
Sussex: South Middlesex, Hampshire, Isle of Wight, Channel Isles, southwest Surrey & Sussex.
Wessex: Avon/Bristol, Cornwall, Devon, Dorset, Somerset & Wiltshire.