Visit Eternus - Medieval Fantasy RPG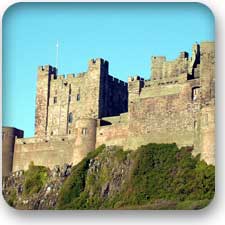 Why you are lucky enough to visit Chapel-en-le-Frith. It is known as the 'Capital of the Peaks'.
Most of the locals just call it Chapelen. It used to be the homeland for local knights who were granted the lands around the peaks to make a homestead in honor of their service to the Kingdom. Since there were no churches for 50 miles all of the knights pitched in and build a large cathedral here. The town grew up around it and now it is one of the largest towns in the area. The old church they built still stands in the center of town. You should check it out.
Now would you like me to bind those weapons for you?
Choose one Response:
1)
"Bound? What does that mean?"
2)
I don't like the sound of this binding thing. I'm going to try to hide my weapons.
3)
"So can you tell me a bit more about this place?"
4)
"Sure thing. I will do that." You hand him your sword and shield.
5)
"That caravan driver has an attitude. I don't think he likes adventurers."
6)
"So where can an adventurer find some trouble around here?"
NEW FROM ETERNUS
New Store
: Check out the 600+ unique new magical items at our new store that were just released for playtest.
New Class Powers
: Find a bunch of new class powers to choose from. Every class has been expanded.
See Quick Start Guide
: With new powers and items there has never been a better time to play.
CAMPAIGNS
Eternus is very excited to announce that we will be releasing three new Campaigns in the next few months. They will all be free to playtest for members of our site. Keep an eye out for new info and other releases.
See Quick Start Guide
: Eternus is designed to be easy to play for the beginner while offering the expert RPG player the feel of real combat. Don't take our word, get in on the fun!
PHILOSOPHY
Our philosophy is that the rules should add to the fun or get out of the way. Our system encourages you to be creative. It doesn't try to diminish your natural ability to role-play, it enhances it. Opportunities to advance your character and gain an edge on your opponents abound in our system, take advantage of them when you can.
See Tactics
If you have a hard time getting into character many elements of the system will lay a path of choices before you and encourages you to get in tune with your character naturally. See Characters